World Class Precision Quality Since 1953
ISO 9001:2015 Certified
Since 1953 Western Grinding Service has been a Silicon Valley based engineering and manufacturing company, providing high quality, high precision, tight tolerance parts and products to the Medical, Automotive, Aerospace, Defense, Communications and other similar industries.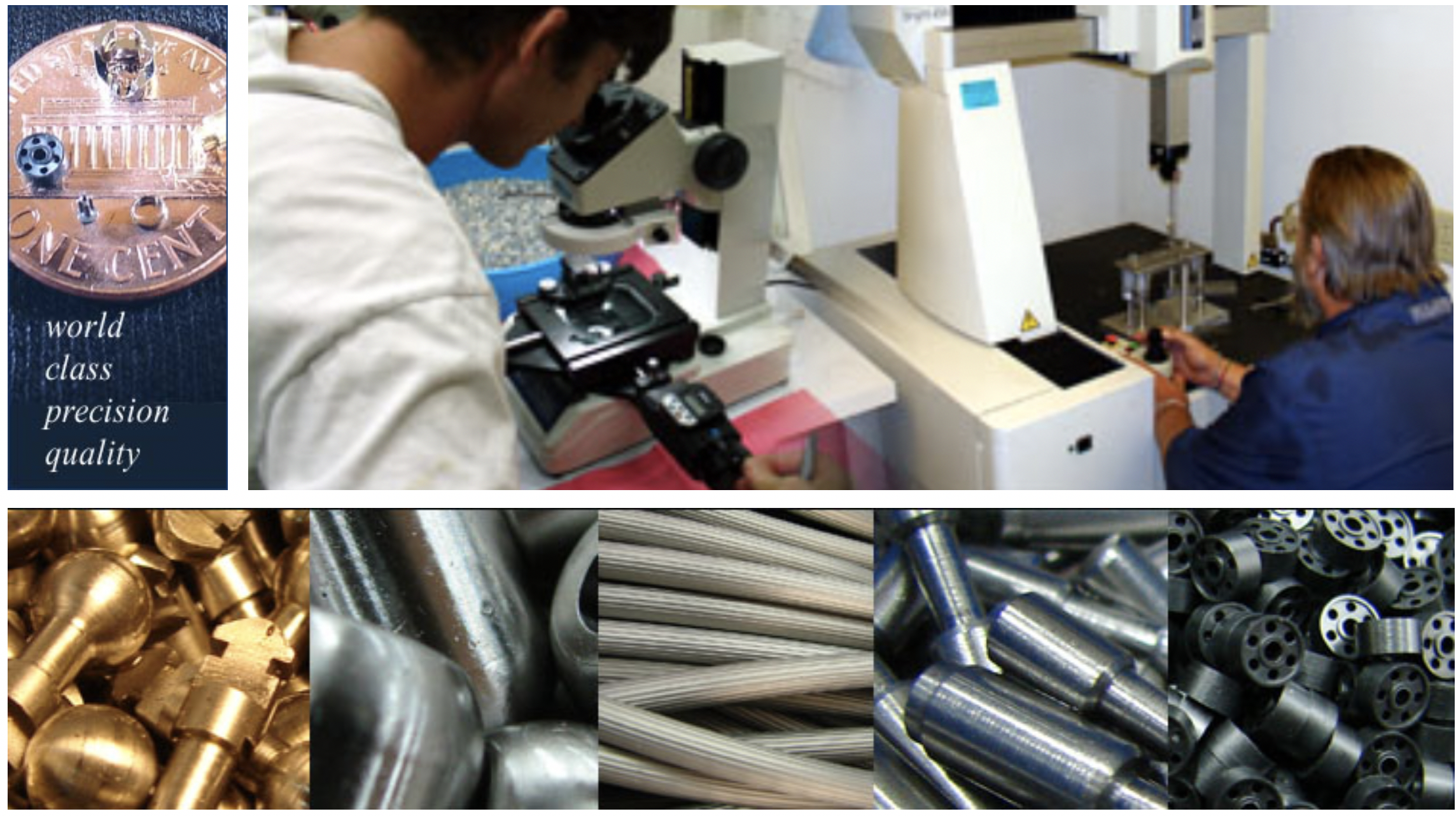 Western Grinding Service is an engineering firm and ISO 9001:2015 Certified manufacturer of high precision, tight tolerance parts and products for industries where high volume precision parts and assemblies are required.
Our clients include some of the biggest names in the industry, including Beckman Coulter, Tesla Motors, Plantronics, Boston Scientific, Northrop Grumman, CPI International, Teledyne Technologies, L3 Technologies and more.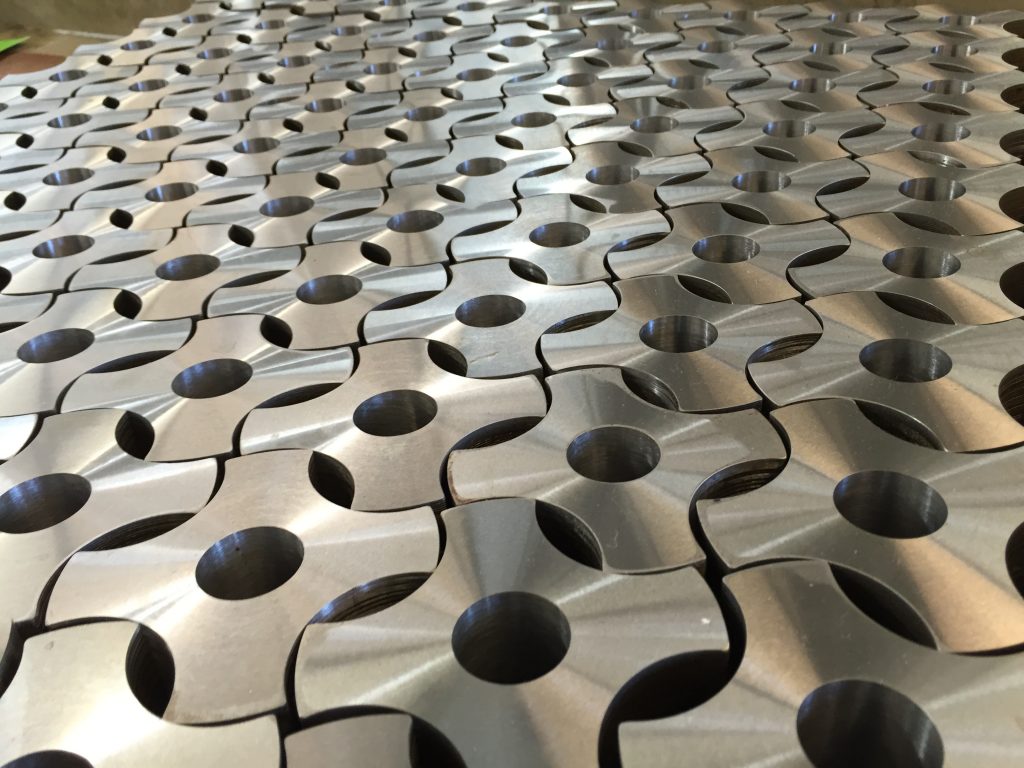 Western Grinding Services specializes in complex precision manufacturing using the latest technology.
We are capable of producing miniature and micro products made of delicate materials utilizing proven processes such as 6-axis CNC Swiss turning, 5-axis CNC surface grinding, 4-axis CNC milling, CNC internal grinding, rotary surface grinding, centerless and cylindrical  grinding, in addition to many others.
We also offer many value-adding services for your convenience. These services include ultrasonic parts cleaning processes, including IPA wash and rinse for your medical parts requirements, passivation, electro polishing, chrome plating, project management, product development, Kanban, JIT delivery, bead blasting, laminations, laser etching, laser welding, heat treating and many others.
Specializing in today's tougher and more challenging materials, we are ready to assist in development, prototype or production of your product.
CNC Super Precision Turning
PRECISION MECHANICAL ASSEMBLIES
OTHER SERVICES
IPA wash cycles
Custom fixturing and tooling
Miniature and Micro-precision parts
Metalworking operations
And many others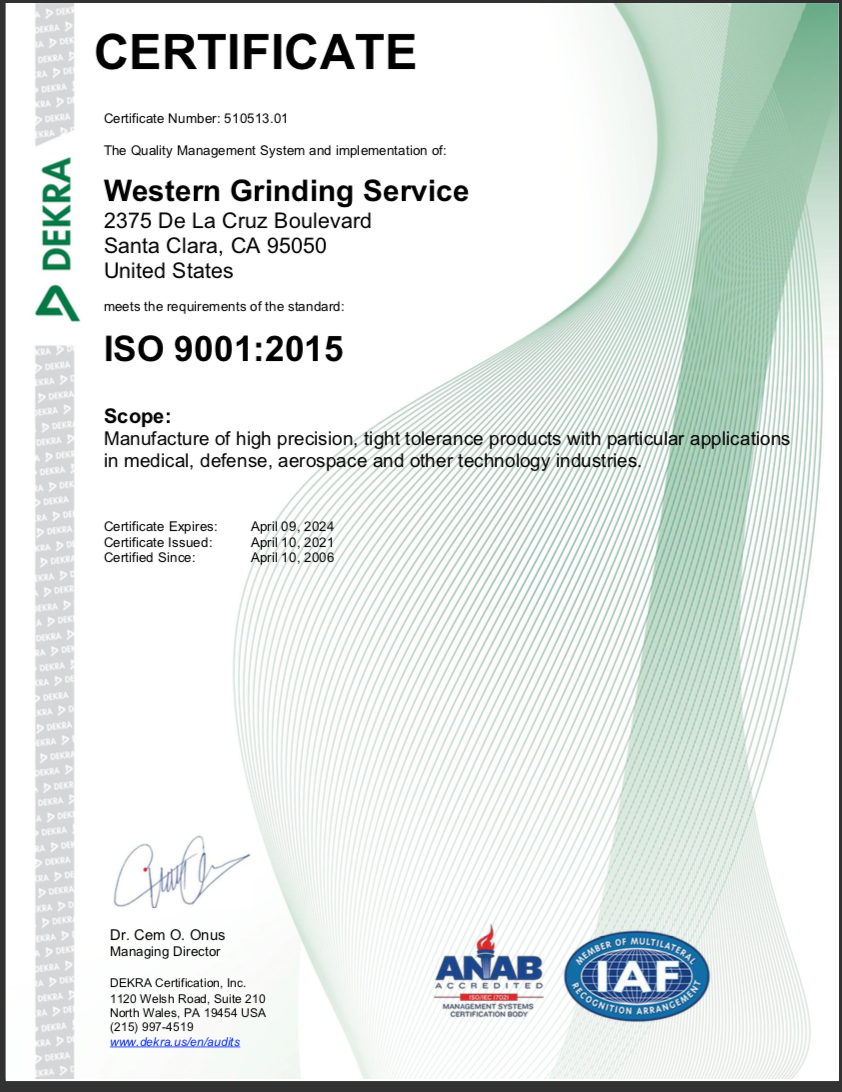 We pride ourselves in assuring that our customers are thoroughly satisfied with the quality and on-time delivery of the products and services they receive. 
For 70 years, since 1953, our customers have learned to expect levels of quality that meet their requirements.
In-process inspection steps assure that only quality parts are moved to the next process step.
A robust non-conformance system in place assures that the root cause of any process defects are promptly addressed and corrected, resulting in savings for all parties.
We provide complete traceability and part history records for every lot of product that we manufacture for our customers.
Our quality system encompasses receipt, identification, stocking and issuance of parts and material, and the entire process of manufacturing, packaging, storage and shipping.
Strong dedication to continuous improvement throughout our organization is further supported by our commitment to a quality system which is ISO 9001:2015 registered and certified.